Shifting Out of Manual
To grow a business requires ever increasing efficiency and in the case of Spork Bytes, efficiency meant consolidating and digitizing their manual business processes. When we had our first meeting, I observed Chris, one of the co-founders, plan a meal; it took him 15 minutes. The process included editing multiple Excel spreadsheets, showing and hiding columns and rows depending on the audience, exporting the spreadsheets to PDFs, using an online service to merge those PDFs, and then emailing those PDFs. I told Chris that with a properly designed web app, we could get that time down to 1-2 minutes.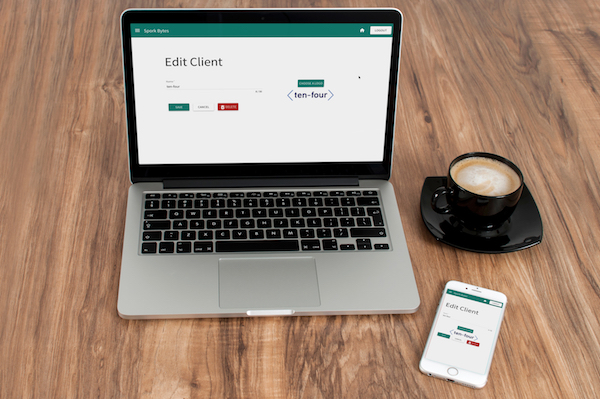 The first step was to build a client and partner management system, a single source of truth for all metadata of the offices and restaurants that Spork Bytes worked with. This would then form the basis for creating all future meals, thereby reducing mistakes because much less was done through manual typing.
With the client and partner management system in place, the meat of the application was ready to be built: meal planning. We needed to build the app to be flexible enough to allow for the many different scenarios Spork had to deal with, but had to make it structured enough to have a well-defined process that was easy to follow for Spork employees, clients, and partners alike.